When fashion met art: Brief history of an illustrious love affair
Hili Perlson
As Paris Fashion Week begins, we trace some of the most iconic interdisciplinary collaborations – from Schiaparelli and Dalí to Louis Vuitton and Takashi Murakam
The question of whether fashion can in fact sometimes be considered art pops up every time a boundary-pushing designer ascends to the mainstream and captures the zeitgeist with conceptual wearable visions. The answer? Depends on who you ask.
Japanese avant-garde designer Yohji Yamamoto once told me quite determinedly that 'fashion is not art. Fashion is making clothing. And only after making clothing, some of it can become art.' The late Virgil Abloh, who elevated streetwear to new heights with the foundation of his own label Off-White and as Men's Artistic Director at Louis Vuitton, had a different view. In his universe, everything was referential: During one conversation, he drew a direct line from Marcel Duchamp to Martin Margiela to describe the origin of his own 'three percent rule', which says that subverting any ready-made ever so slightly suffices to make it something new. 'I think that anything made after [Duchamp's Fountain] can be seen in a different light. Culture itself can be looked at in a certain way,' he told me.
What's certain is that fashion and art have always been kith and kin – and when the two meet, intentionally and collaboratively, the result can be paradigm-shifting. As designers gear up to show their Spring/Summer 2023 collections during Paris Fashion Week over the next seven days, here's a speedy jaunt through some of the most memorable fashion-and-art moments from across the last century that helped rewrite the rules of the industry.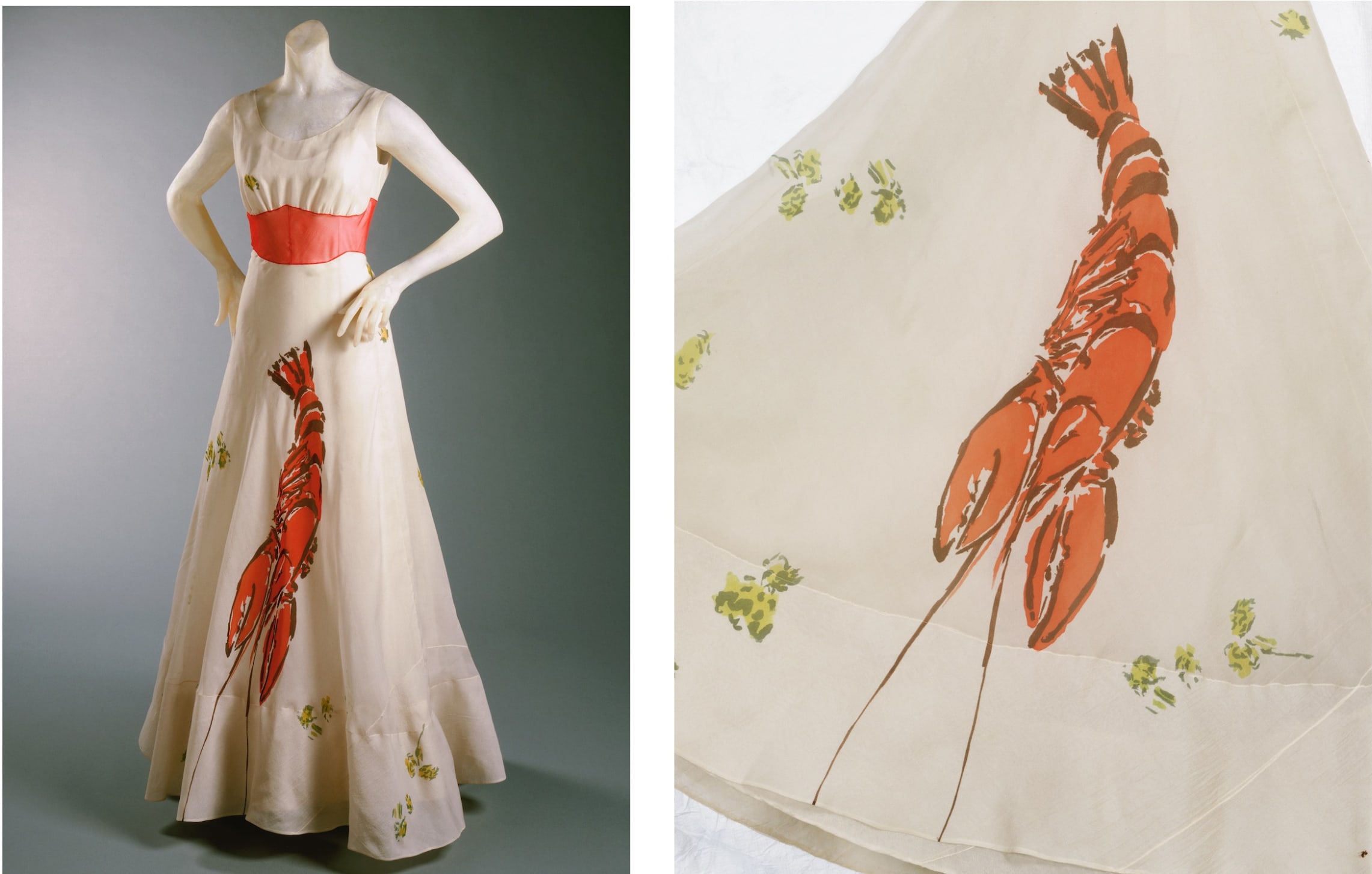 Elsa Schiaparelli and Salvador Dalí
The meeting of the two iconoclasts, Italian designer Elsa Schiaparelli and Spanish Surrealist painter Salvador Dalí, in mid-1930s Paris is widely considered as the first-ever art-and-fashion collaboration. Theirs was a long-lasting and mutually inspiring collusion of the minds that produced some of fashion's most stunningly ironic moments. (There wouldn't be a Martin Margiela and, later, Demna without Elsa.)
It began in 1935, when Dalí created a newspaper print of the Italian fashion house's press clippings – a precursor of today's multimedia promotional material. Their dialog continued and a decade later, in 1946, Dalí designed the bottle and ad campaign for Schiaparelli's perfume Le Roy Soleil, released in celebration of the end of World War II. Dalí, in turn, asked the intrepid designer to interpret his haunting elongated forms, which resulted in the museum-worthy Tearand Skeletondresses. The indisputable highlight of their collaboration, however, is the Lobster Dress, an oft-quoted Surrealist – and scandalous – icon. The garment was created for Wallis Simpson in 1937, who was photographed in it by Cecil Beaton for Vogue. Yet the scandal wasn't caused by the socialite's personal life and Nazi sympathies, but rather by the sheer panel around the ribcage and the translucence of the A-line skirt.
Besides the deep respect for each other's genius, the two also recognized the benefits of working together: Dalí gained access to Parisian high-society, which brought him wealthy clients, and Schiaparelli gained what today would be described as an 'edge', setting herself apart from her main rival, Coco Chanel. This priceless edge began to drive fashion and art collaborations henceforth.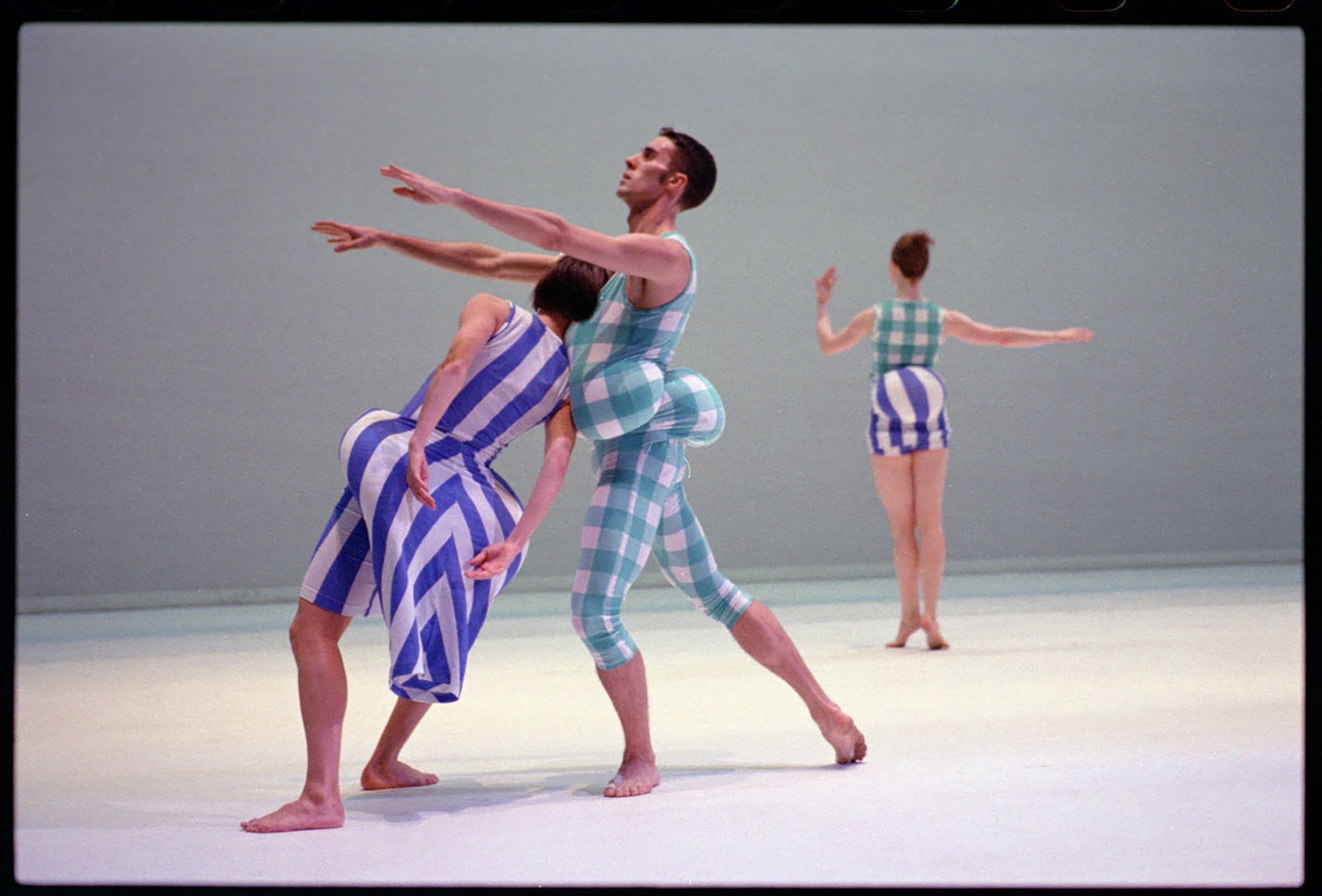 Rei Kawakubo and Merce Cunningham
Collaborating with artists of all disciplines was integral to American choreographer Merce Cunningham's vision of how to portray the moving body in space and time: He worked closely with John Cage, Jasper Johns, Robert Rauschenberg, and Andy Warhol starting in the 1960s and even choreographed a piece titled Walkaround time in 1968 around Duchamp's The Bride Stripped Bare by Her Bachelors, Even, also commonly known as The Large Glass (1915–1923). But he had never collaborated with an haute-couture designer before reaching out to Rei Kawakubo, in 1997, to create the costumes and stage design for his dance Scenario.   The Japanese founder of the Paris- and Tokyo-based avant-garde label Comme des Garçons initially declined. She quickly changed her mind, though, as she began working on her infamous 'Body Meets Dress, Dress Meets Body' collection, which encapsulated her dismay with the state of fashion at the time in what became known as the 'lumps and bumps' show. The dance costumes, like the 'Body' collection, featured irregular padding to create bulges on the dancers' shoulders, backs, torsos, and hips, altering the human form and proportions, but also affecting the performers' sense of their bodies and their relation to each other on stage. Some dancers described being constrained by the garments or having their view partially blocked by a bulge. In short, Kawakubo's costumes radically impacted Cunningham's choreography, making it a truly collaborative creation.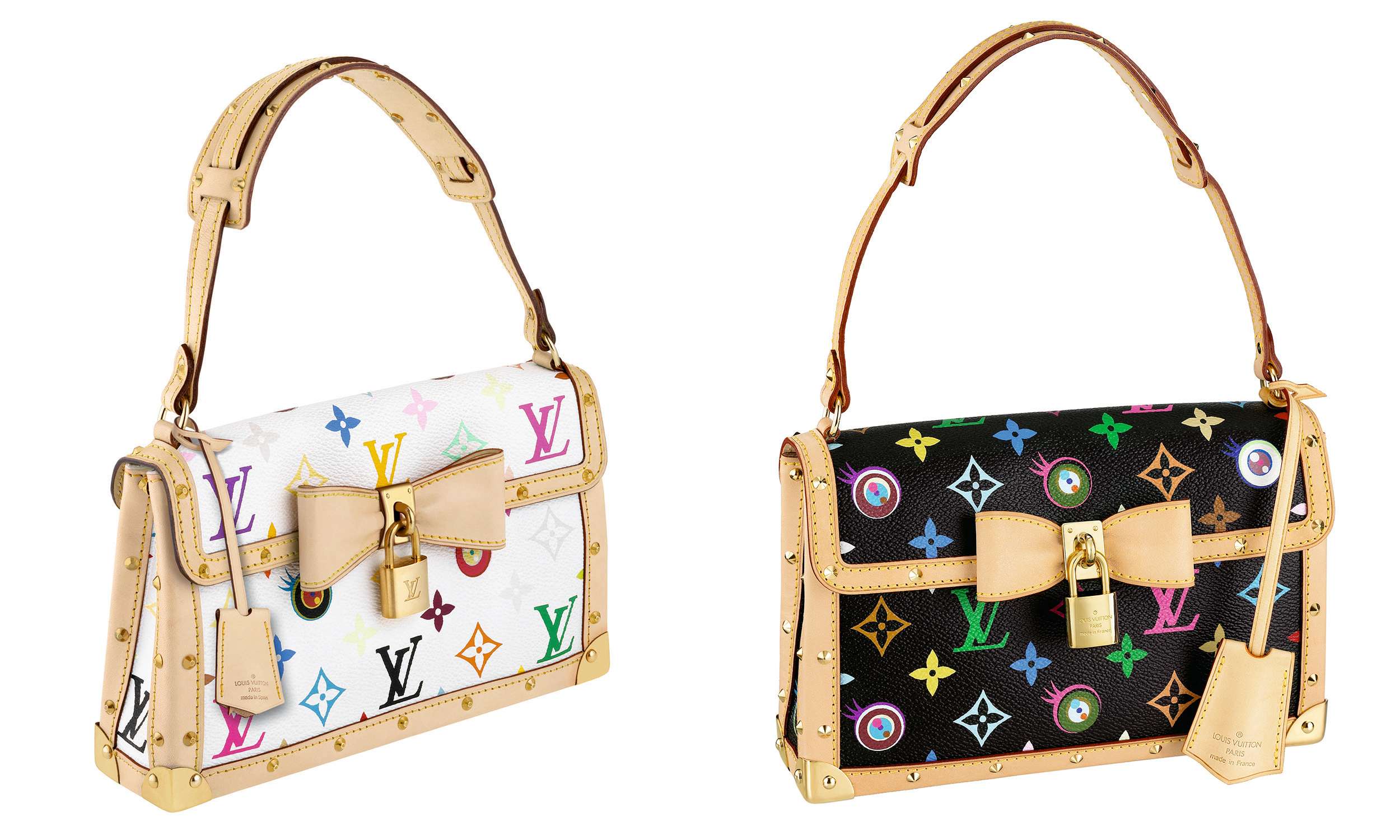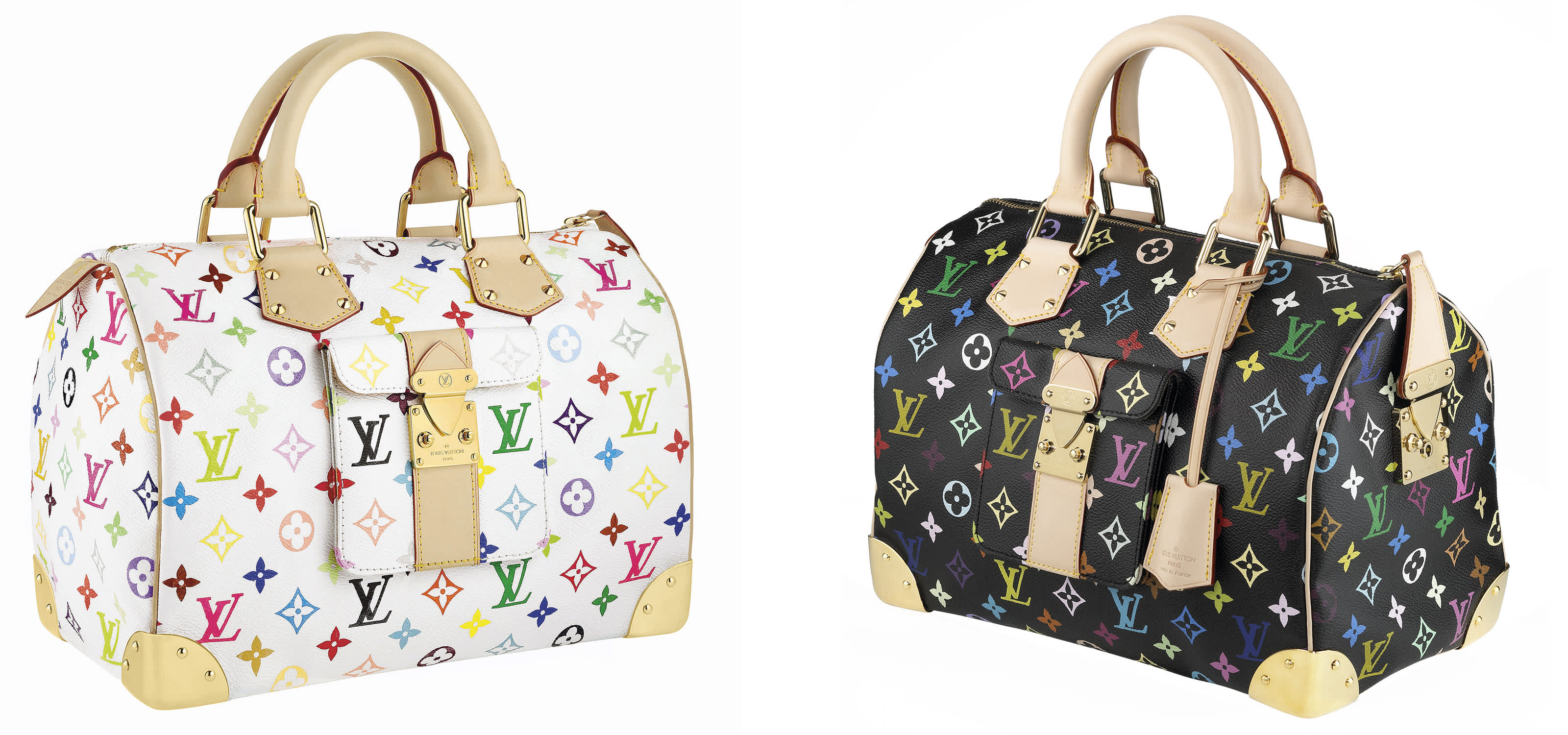 Louis Vuitton and Takashi Murakami
One of the most financially successful fashion-and-art collaborations – and a true icon of the early 2000s – is Takashi Murakami's 'Multicolore Monogram' collection for Louis Vuitton, which quickly became one of the most sought-after series of It-bags in fashion history. It all began when Louis Vuitton's then-creative director Marc Jacobs asked Murakami to reinterpret the famous monogram print as part of his mission to breathe new life into the house's heritage pieces. The collection debuted in 2003 and featured 33 hues that replaced the brand's signature browns, the main market for which was Japan at the time. It became an overnight hit, touted on the paparazzi-ed arms of Lil' Kim, Britney Spears, Paris Hilton, and seemingly every other Juicy Couture–clad celebrity, despite (or because of) being a hard-to-get limited edition item. What's more, it unleashed the logomania whose long shadow still defines fashion today. 
The 'Multicolore Monogram' collection marked the beginning of Louis Vuitton's long-lasting collaboration with Murakami, which continued well into 2015 and produced other iconic collections such as 'Cherry Blossom' (2003) and 'Monogramouflage' (2008). 'It has been, and continues to be, a monumental marriage of art and commerce,' Jacobs wrote of their collaboration in 2008, when Murakami made it onto Time magazine's 100 most influential people list. 'The ultimate crossover – one for both the fashion and art history books.' 
Raf Simons and Sterling Ruby
For his critically acclaimed debut collection as Creative Director of Dior in 2012, Belgian designer Raf Simons (who had revitalized German brand Jil Sander before landing the position at the French house) created a gown printed with a painting by artist Sterling Ruby. This collaboration marked the first of many more to come, and it was also a focus of the candid documentary Dior and I (2014), which sensitively captured the small collisions between Simons's post-punk sensibilities and the house's couture dressmakers.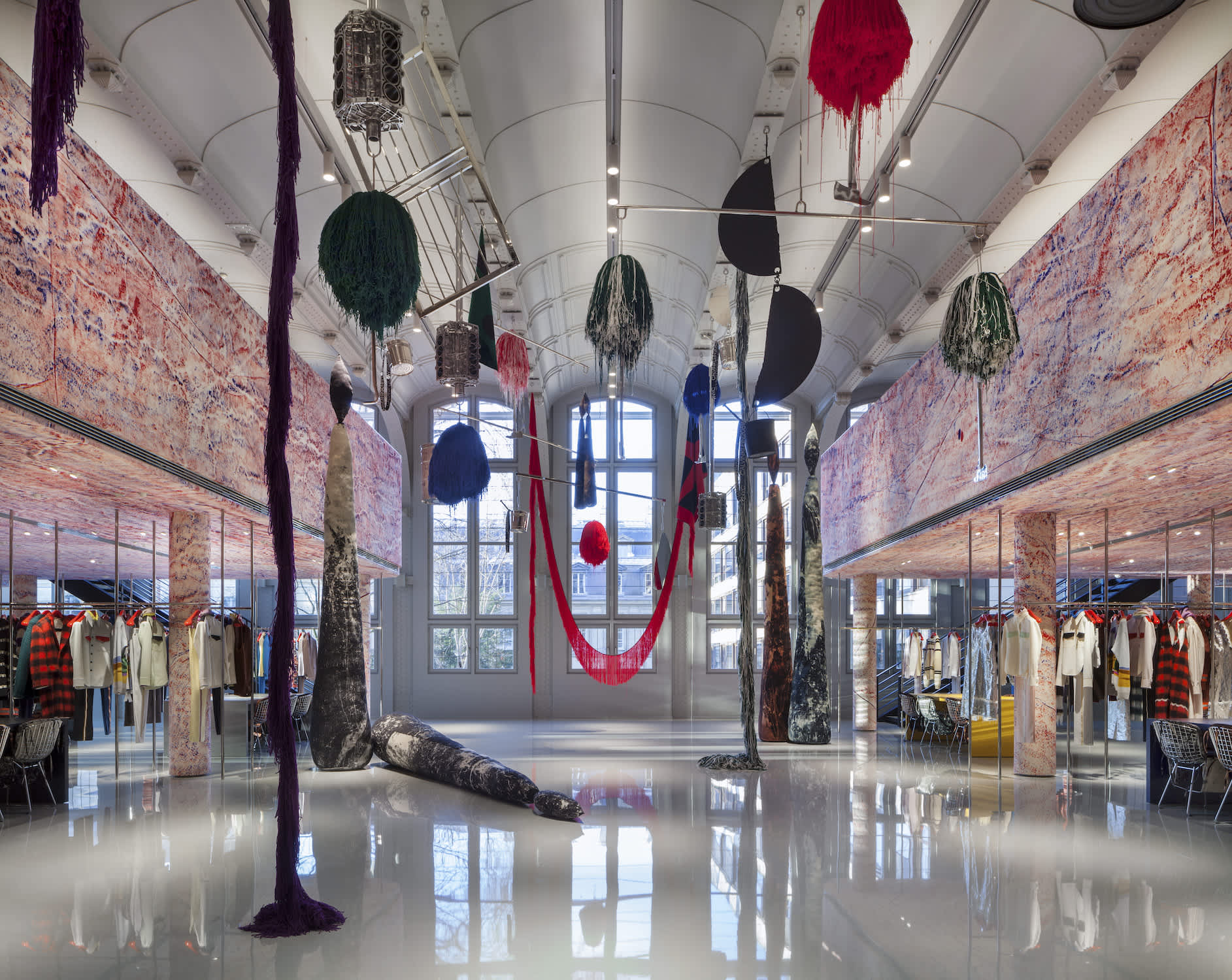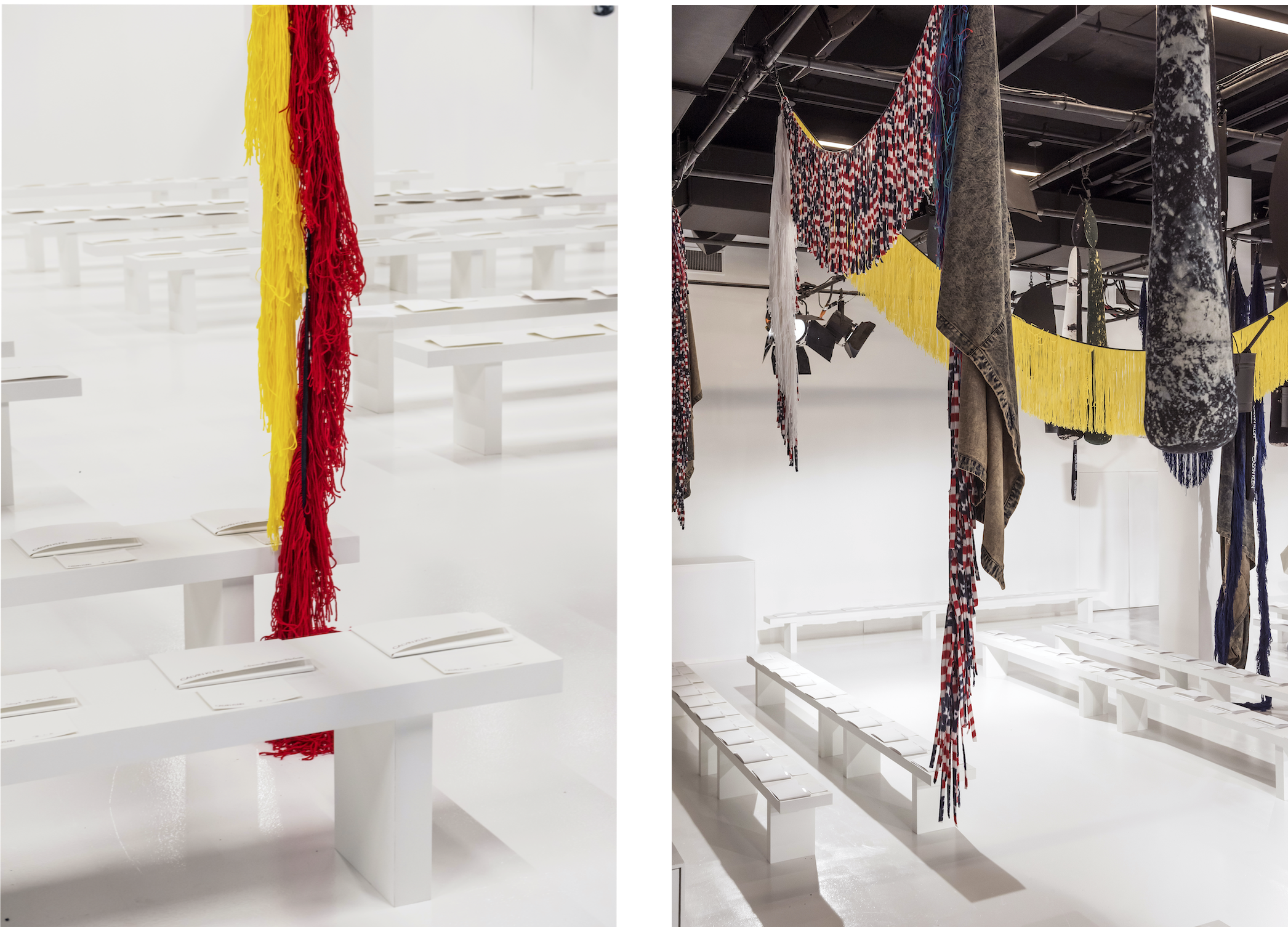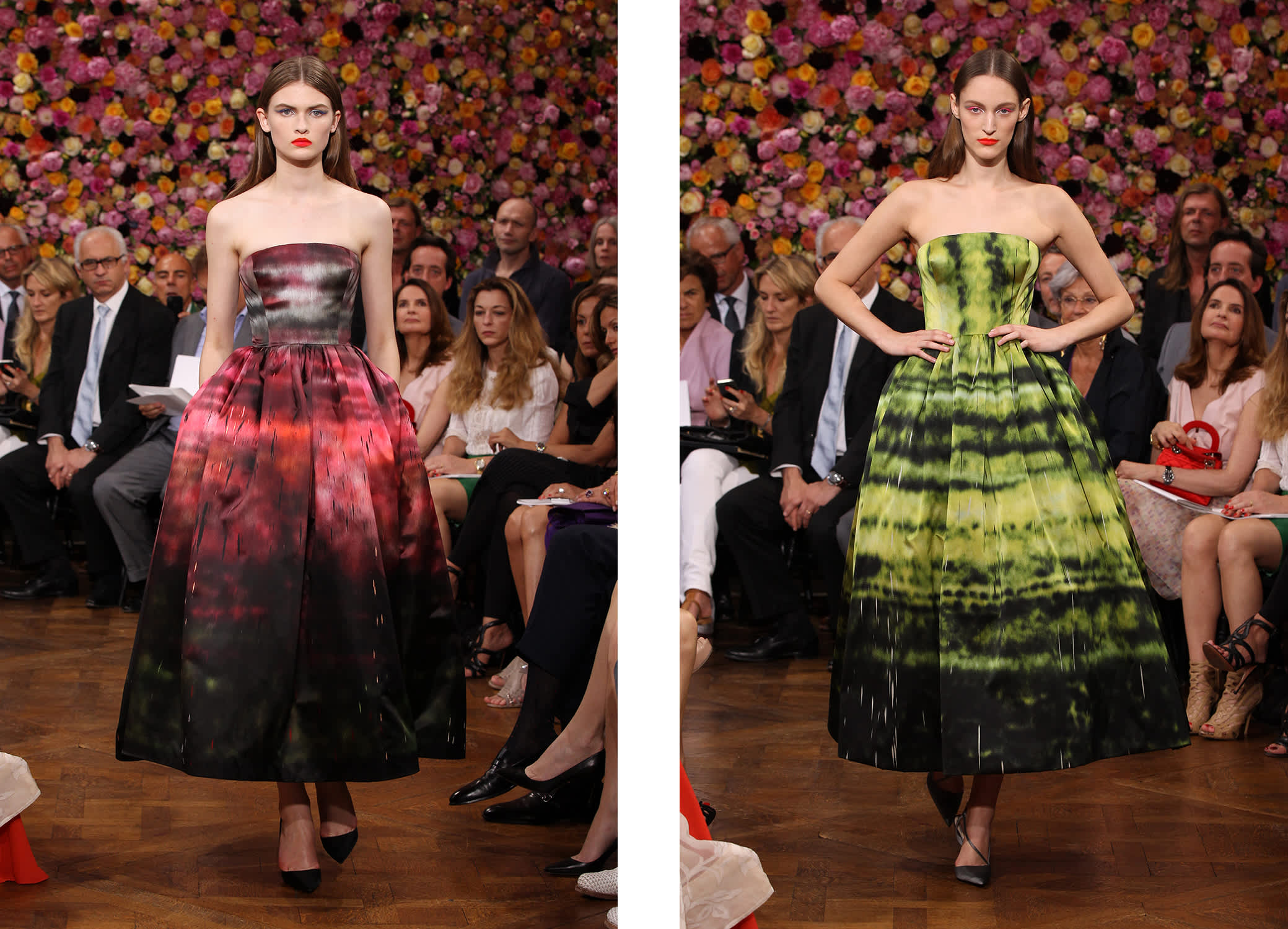 Simons and Ruby met in 2005, when the then up-and-coming menswear designer started collecting the then-emergent California-based artist's work; they bonded instantly, and their careers seemed to move on parallel upward trajectories. In 2014, the two presented a fully collaborative menswear collection for Raf Simons's eponymous brand (which he has never stopped producing throughout his roles at different maisons) and continued to collaborate during Simons's stint at Calvin Klein from 2016–2018. Moreover, Ruby works with textiles and produces high-end fabrics for his soft sculptures, collages, and tapestries. In 2019, he also launched his own brand, S.R. STUDIO. LA. CA., which melds his punk and skater aesthetics with an Amish- and Mennonite-influenced approach to materials – skills learned during his formative years in Pennsylvania.
Balenciaga and Anna Uddenberg
Balenciaga was founded in 1919 by Spanish couturier Cristóbal Balenciaga, but under the creative direction of Georgian designer Demna it has quickly become the fashion brand most synonymous with the artworld today. Demna – who cut his teeth at Margiela before co-founding Vetements in 2014 and joining Balenciaga in 2015 – has taken irony in fashion way beyond his mentor's conceptual deconstructions, or even Miucca Prada's 'ugly-pretty' approach. His radical ironic turn comes from the lineage of normcore and takes a page out of the Surrealist textbook on mixing high and low for maximum visual impact. The art and fashion crossovers manifest in everything from the casting of models and runway designs (the spring/summer 2019 show featured a massive multimedia work by Jon Rafman) to the selection of brand ambassadors and muses (Eliza Douglas, Nora Turato), multimedia campaigns, and store designs.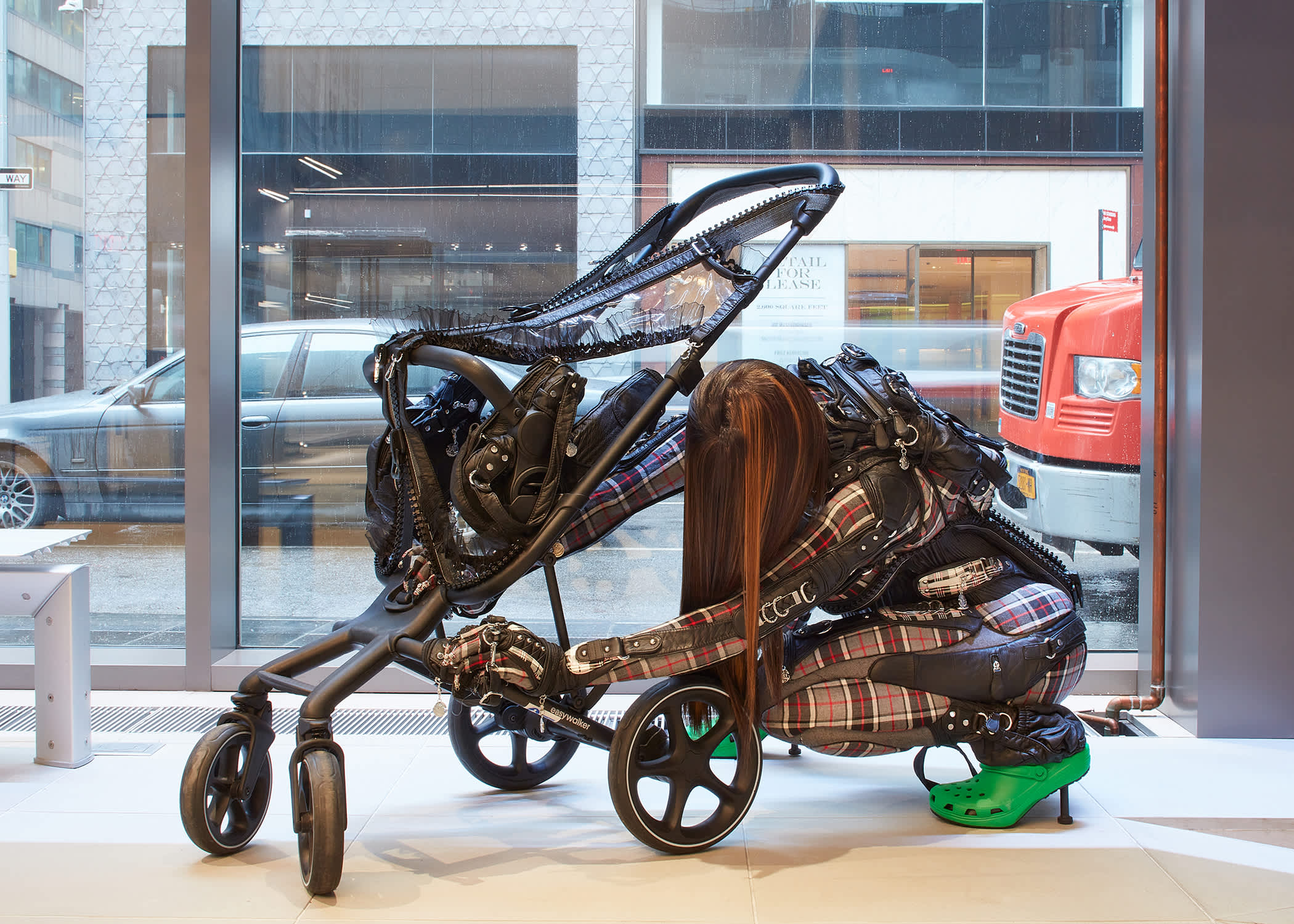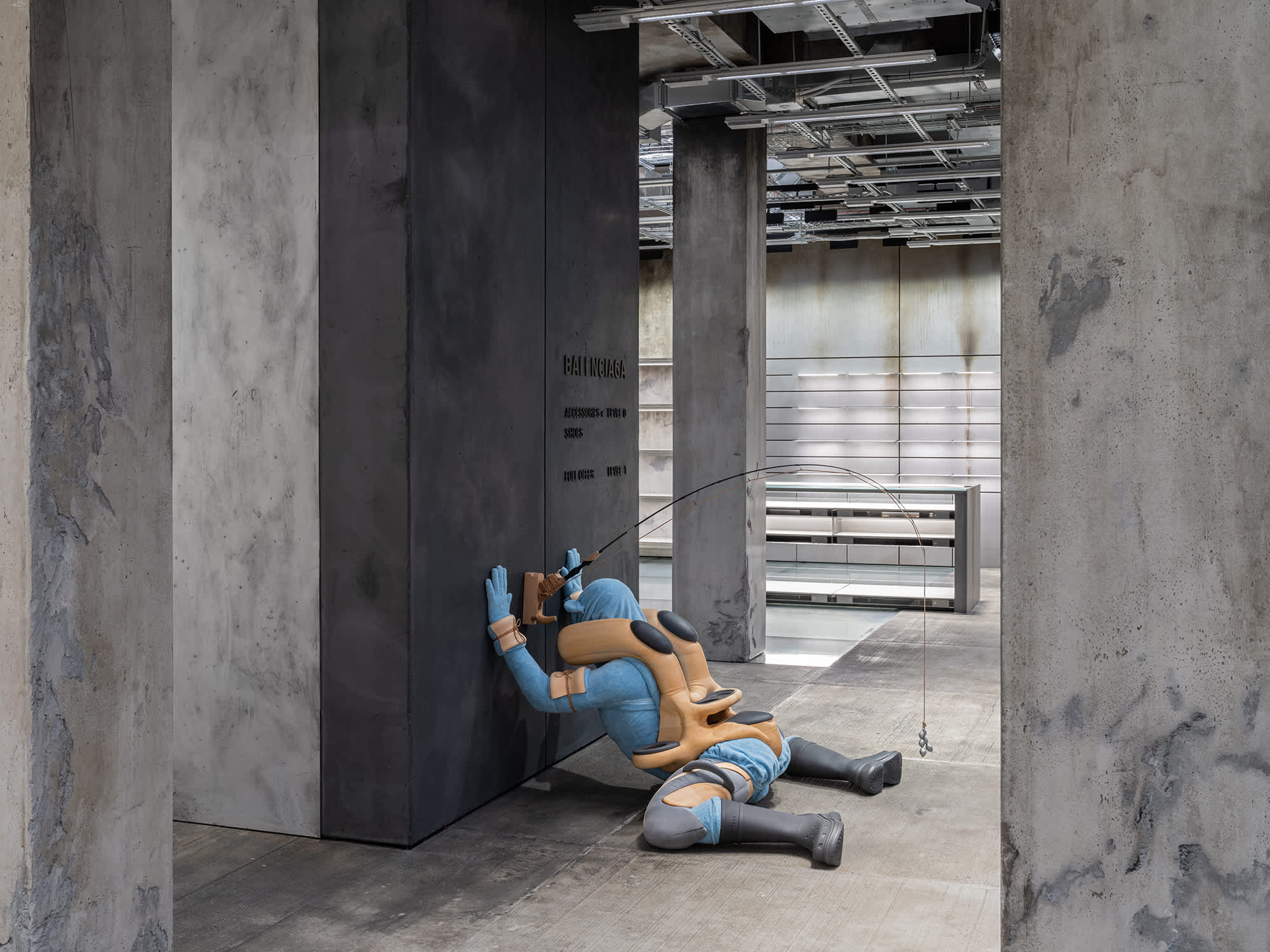 A recent collaboration was an ad and in-store campaign featuring sculptures by Anna Uddenberg. The Swedish, Berlin-based artist created custom iterations of her signature women-shaped works using Balenciaga surplus materials and wearing Balenciaga's hybrid Crocs (specifically, Crocs Boots and Crocs Madame) to celebrate the footwear's launch in 2021. A piece titled Tanya shows a figure fixing a menacing baby carriage; in the campaign, the work is shown among the derelict surroundings of a Cold War–era NSA listening station at the top of Berlin's Teufelsberg, or 'devil's hill'. As part of Balenciaga's 'Art in Stores' project, the sculptures were also displayed in their flagship locations in New York, London, and Milan in 2022 – this time featuring Crocs from the brand's latest collection.